How to Start Business in Private Mailboxes
|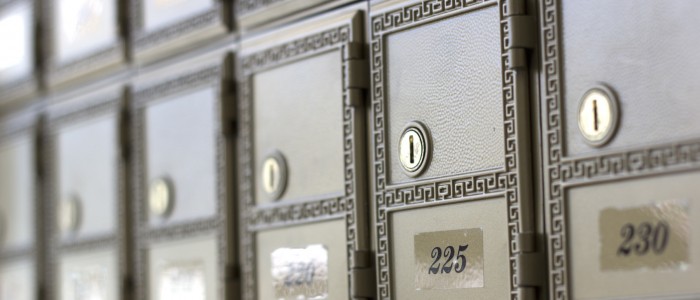 最近在考虑运营一个Mail Box Rental的想法,所以也在了解相关的事情,如果你有兴趣或许可以联系我大家讨论下,或者可以入股。
When you start a business in private mailboxes, you can provide rental services to individuals and small businesses in your area. Your income will be limited by the number of rented mailboxes, so many businesses of this type also offer add-on products and services to increase profits. Mailbox rentals pay the bills, but office supplies, shipping, mail forwarding, copies, fax service, photo developing, key making and other inexpensive convenience services can add to your profit base considerably. Since you'll have a built-in traffic flow of rental customers, they are likely to take advantage of these add-ons.
Instructions
Develop and write a formal business plan for your private mailbox rental business. Include financial projections and research on your competition and the mailbox rental market in your area to determine the feasibility of your business. Your primary competitors are the local U.S. Postal Service and other mailbox rental businesses.
Apply for an employer identification number from the Internal Revenue Service, a state tax certificate and a local business permit. Register with your state's secretary of state if your mailbox business will be a corporation, partnership or limited liability company. Sole proprietors do not have to register with the secretary of state, but may be required to file a dba (doing business as, or fictitious name) statement. No special license is required to rent mailboxes.
Choose a suitable storefront for your mailbox business. For best results, your store should be easy to find, attractive and in a high-traffic business district.
Contact mailbox suppliers to get price quotes on mailboxes, and purchase the number of units you'll need. Since your business is indoors, you don't necessarily need expensive, high-security mailbox units.
Purchase general liability insurance from your insurance agent. This insurance will protect you and your business in case of customer injuries in your store. You should also consider add-on insurance, such as fire, theft and flood insurance, to protect your business.
Investigate one of the many franchise mailbox companies, and consider franchising rather than starting your business from scratch. Even if you decide not to franchise, you'll gain insights about the business from the franchise information materials.